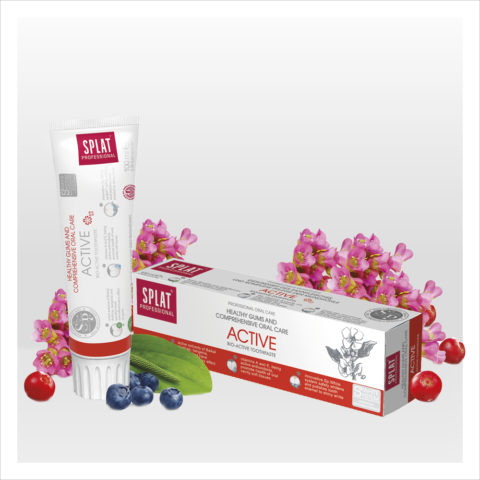 Regular use of the extracts of Bergenia Crassifolia Leaves, Baikal skullcap roots, and Spirulina Platensis help protect the gums and support the management of oral soft tissues with Vitamins A and E in its content.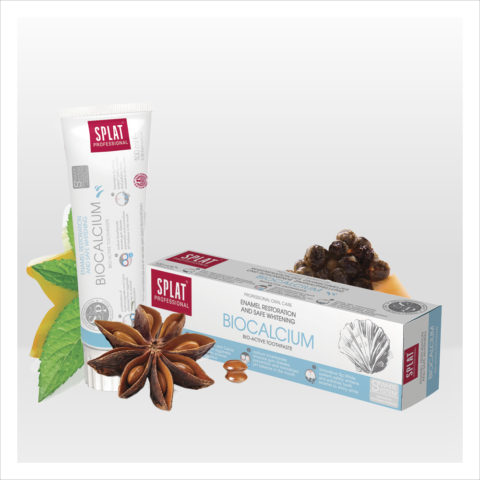 The hydroxyapatite compound in its composition helps reinforce the dental enamel and alleviate dental sensitivity when the teeth are brushed regularly with Splat Biocalcium.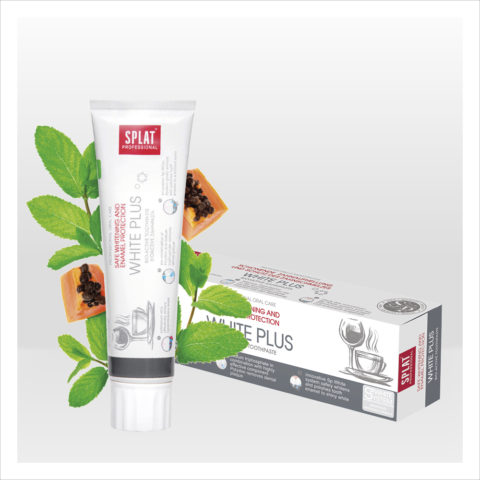 The potassium ions in the content of the product help reduce the sensitivity without any increases. Its soft structure helps the teeth regain their natural whiteness and brightness. Safe bleaching.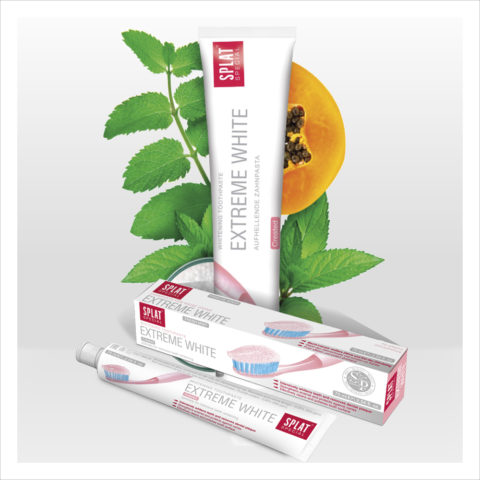 Effective bleaching by 2 tones. It is effective in providing an extra whitening support for the teeth. It is specially formulated for the use of individuals who are 16 years old or over.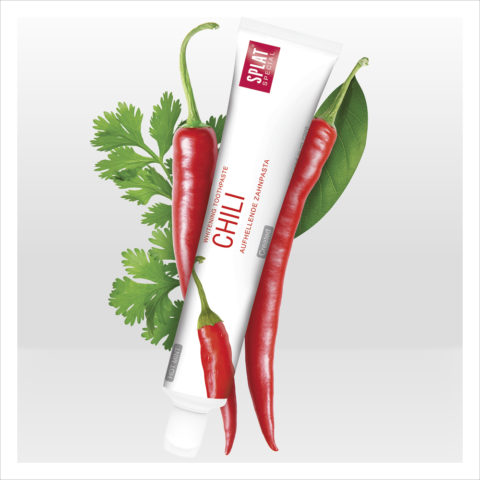 With its soft formulation, it helps alleviate the soft plaque and maintain natural whiteness in teeth gently and effectively.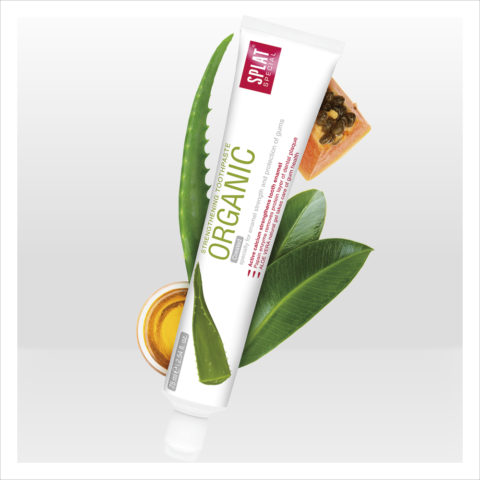 It is developed to clean extra sensitive teeth. It contains natural Aloe Vera helping reinforce the gums and protect oral health.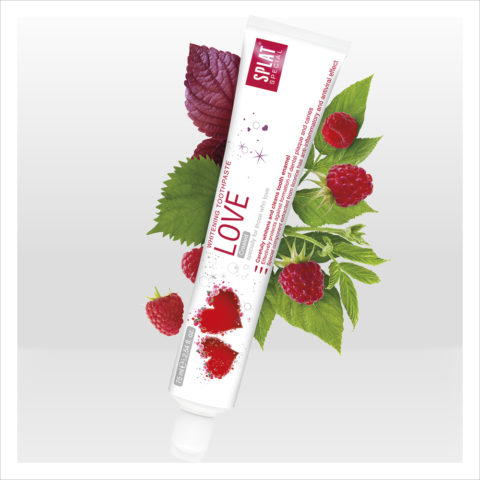 With its active ingredients, it cleans the dental stains gently and effectively contributing to ensure the natural whiteness of the teeth.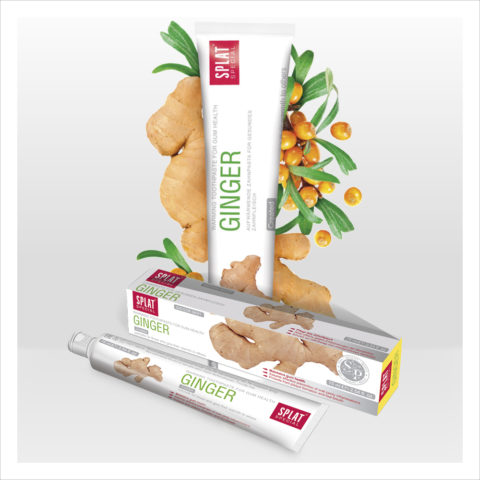 It contains ginger extract helping to maintain the gum health. When zinc gluconate is combined with the hippophae fruit extract, it helps prevent odor formation in the mouth and protect and relieve gums.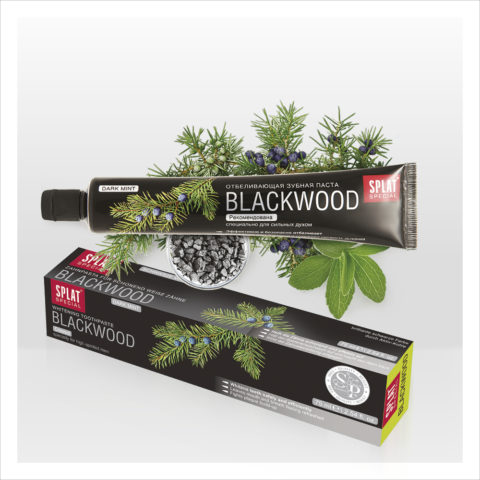 It is specially formulated for individuals looking for maximally fresh breath along with whiteness with proven effectiveness.